Southwest Saskatchewan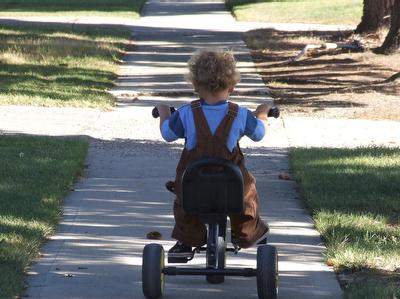 Leader and Area
Pam Busby
Leader is a peacful community with many amenities. This community of approximately 900 people is home to Larger than Life Wildlife Sculptures. We have a brand new Junior Olympic Size swimming pool, which just opened in August 2012. A beautiful Nine Hole Grass Green Golf Course in only minutes away from town. River Ridge Golf Course boasts awesome views of the South Saskatchewan River and the every changing river hills.
The Leader Arena and Curling Rink are the place to be in the winter. Hockey is a very important part of our community with young and old spending many hours either skating or cheering during the winter months.
Leader Medical Clinis is home to three Doctors and one Nurse Practitioner. Being a Primary Health Care Site there is also a Case Manager, Mental Health Nurse and Pharmacist in the Clinic daily. We also have traveling Practitioners who provide a wide range of services weekly. Leader has a hospital with a full time Lab and a Seniors Home, these two facilities are know for the compassionate care they provide to all who they serve. Our excellent Ambulance Attendants see that we get to where we need to go in a timely manner.
Scott's Fine Foods, Stueck Pharmacy, IGA, Leader Esso, Trendz (ladies clothing and gift ware), Leader Accounting and PG Accounting, Leader Inn, Four L Motel, Rattlers Cafe' and Lounge, Chinese Restaurant, Southwest Therapeutics, Sandhills Credit Union and CIBC, Sandhills Insurance, Al's Hardware, Micada, M&P Construction are just a few of the many businesses in our area.
Our K to 12 School provides outstanding education to the students in the area. Special Education, Sports, Industrial Arts and Home Economics are a big part of the teachings at the Leader Composite School.
We have many smaller communitieis near us that help to keep our community thriving. Prelate, Sceptre, Burstall, Fox Valley, Richmound, Eatonia, Mendham, Lemsford and Lancer are all part of our extended community.
Leader and area is a great place to call home and I would not want to live anywhere else. Come visit and stay for a long time.
 
 
Whatever your needs, I will help you find a home you'll love - in a place where you'll feel right at home.
If it is a Farm or Ranch that you are looking for or just land to grow your farming or ranching business, I will help you find the perfect place. I am also Licensed to sell Commercial property, I can help you find a place to realize your business dreams.